Festival dei Laghi is organized by:
Iseo is an Italian Municipality of 9.200 habitants, located on the shores of Iseo Lake, a pre-alpine lake in Lombardy region. Iseo is the main city of the lake and it's an important cultural and touristic center. The Municipality of Iseo is twinned with the Municipality of Tamsweg (Austria) and the Municipality of Manzanares El real (Spain) and is the set of an important international summer school in Economics thanks to I.S.E.O. research center.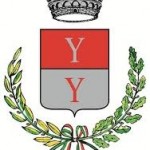 Comune di Iseo • Provincia di Brescia
Piazza Giuseppe Garibaldi , 10 25049 Iseo , BS Italia
T : +39 (0) 30 980161 FAX : +39 (0) 30 981420
L'Arsenale Foundation is a non-profit organization, that aims to assume the purposes of conservation, maintenance and enhancement of historical and cultural heritage, according to the directions and guidelines of cultural policy and tourism authority, as well as to manage and to develop touristic and cultural activities that respect the origin of cultural places.
Fondazione L'Arsenale
Vicolo della Malinconia, 2 25049 Iseo , BS Italia
T : +39 (0) 30 981011 FAX : +39 (0) 30 981011